Fortune500 Corporation Success Story
Call Me Now in 15 minutes with Interactive®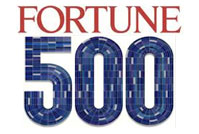 Interactive enables insurance companies to respond quickly to customers, track customer requests, automatically identify leads in Email, convert these leads to sales, and use minimal staffing for system administration and maintenance.
Interactive's efforts helped generate $10 million in customer value each year.
Client Since: May 1996
Products used:
Interactive® Business Intelligence™
Interactive® Lead Management™
Interactive® Data Warehousing™
Interactive® Call Me Now™
Number of Emails processed:
10,000 a month.
Number of Non-Email Inquiries:
20,000 a month.
Service Solutions:
Business Intelligence Support, Workflow Analysis, Data Mining, Training and Consulting, Network Architecture.
Company Overview One of the largest insurance companies in US operates through several thousand agents. The auto and homeowner's insurance accounts for majority of the business, but the company also sell property, casualty and life insurance products worldwide. The company operates through several subsidiaries.
Before Interactive: In 1996, the company's marketing team was under pressure to prove the value of the corporate web site. The management team saw no direct evidence that the web site was generating leads or sales, or retaining current customers.
What Interactive did for The Fortune 500 Corporation? Interactive ran a 30-day pilot. During the pilot, Interactive built a form where people could submit an Email. Interactive/BI was tested to automatically, without human intervention, identify a sales lead. Interactive/CC routed these leads to agents across the country. Interactive/DW and LM integrated the data collected through BI and CC into the company's internal data warehousing systems, measured and closed the loop on the sales lead.At the close of the 30-day pilot, Interactive had yielded a 6.2 percent close rate from leads accurately and routed.
After Interactive: After the successful pilot, the company signed on to become a six-year client. Today, the company only needs one person to manage Interactive for all of their inbound Email. With Interactive and this one person, The Company has built nearly $10 million in customer value, and savings generated from reduced personnel.
Today Interactive and the company have brought the close rate on leads identified via Email to over 20 percent, since the early pilot in 1996.
Over 95 percent of Email messages are automatically and accurately routed.
75 percent of The Company's customer response times are now under two (2) hours.
With the additional "Call Me Now" function, customers can receive a response within 15 minutes.
Types of Inquiries Handled:
Rate quotes
Corporate information requests
Agent requests and questions
Claims processing