Historic Case Studies On How Organizations Have Used Interactive
American Red Cross of Central New Jersey
Why American Red Cross of Central New Jersey Selected Interactive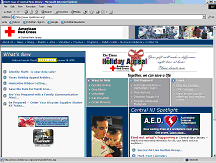 American Red Cross of Central New Jersey and Interactive Partnership: The American Red Cross of Central New Jersey serves a population of 1.2 million throughout Mercer, Middlesex, Hunterdon and parts of Somerset counties. Each year the chapter provides hundreds of disaster victims with food, clothing, shelter and emotional support; trains thousands of individuals in lifesaving CPR and AED usage; provides thousands of daily meals to the elderly and homebound; and holds more than 300 area blood drives as well as offers an on-site blood donor center open to the public. The chapter has a volunteer base of more than 2,300 community residents and youth.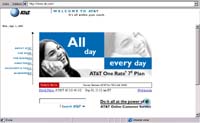 Company Overview: AT&T Corp. ("AT&T") is the world's premier voice and data communications company, serving more than 80 million customers, including consumers, businesses and government. AT&T's revenues are over $50 billion and they employ approximately 109,000 people. AT&T provides services to virtually every country and territory around the world.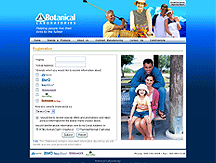 Company Background: Botanical Laboratories, Inc. is the country's premium manufacturer of natural remedies, homeopathic formulations and nutritional supplements. Founded in 1988 in Washington State, the company is driven by a deep philosophical commitment to the science behind homeopathy and natural healing without side effects. It believes in constant research and innovation and combines modern science and manufacturing technology with natural botanical ingredients to deliver the best quality nature remedies. Its products are marketed under popular brands such as Symtec, ZAND, BioAllers, Herbs & Kids and Natrabio.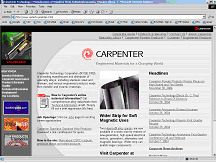 Company Background: Carpenter Technologies corporation is a leading, international manufacturer of specialty alloys and engineered products that find application in a wide array of industries such as automobiles and air-craft to sporting goods, medical devices and oil and gas exploration. Its engineered products are known for their dependability, strength, toughness, corrosion resistance and capacity to withstand high temperatures. In recent times the company has increased its product range and extended its geographical presence to Asia, Europe and Mexico. A majority of the alloys that Carpenter sells are tailor made and user specific and this has made it imperative for it to sell its products through its own sales network and not through external agencies.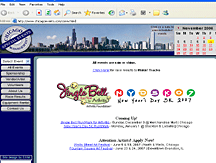 Company Background: "Chicago Special Events Management Company" (CSEM) is the largest event management company in the mid-west. Incepted in 1988 it produces an average 100 events per year and offers its expertise as a consultant to other event management companies in the region. It was started to meet the need for a professional event management company capable of production and promotion of special events primarily for the not-for-profit and corporate sectors. It is perhaps the only company that handles the entire range of event management related activity from on-site logistics to PR, marketing, media coverage, talent outsourcing and financial consulting. CSEM produces cause related, competition oriented, talent expositions and corporate conventions.
Christian Science Monitor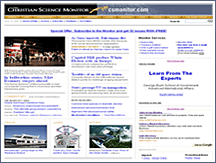 The Christian Science Monitor was looking for an Email management company that would help us reach our large base of worldwide online subscribers effectively, economically and in a targeted manner. Because we're a daily news organization and we send several email campaigns daily, we were looking for a simple, powerful tool that could be easily operated by our team. After weighing the options, we chose Interactive because it offered us the "Application Program Interface (API)", a feature that was developed specifically for the publishing industry.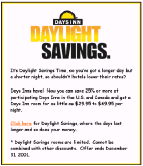 Company Overview: Days Inn, one of the hotel franchise chains of Cendant, has nearly 2,000 locations worldwide with over 6 million rooms booked annually. Days Inn services more than 66 million business and leisure travelers each year. Days Inn targets primarily to the economy and business class markets with hotels across North and South America, Europe, Asia and Africa. Days Inn has the highest market share of any hotel chain
Record Reach of Consolidated Audience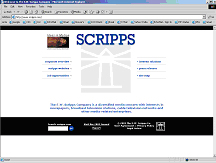 Company Overview E.W Scripps is among the nation's oldest and largest Media houses. It has been a pioneer, path breaker and trendsetter in the News publishing industry with an interesting history spanning more than a century and a quarter. Founded in 1878 in Cleveland, Scripps has grown to become the 9th largest newspaper in the country with a presence spread over diverse geographical locations comprising the rocky mountains of Colorado to Sunny California.
Real Estate Marketing through Email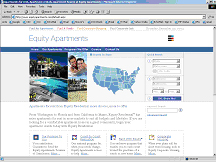 Company Overview: Equity Residential is the largest publicly traded owner, operator and developer of multifamily housing in the country. It is a key player in the area of apartment rentals and offers perhaps the largest choice of apartments across budget, location and style. It lays a high emphasis on quality, fully conscious of its role in fulfilling one of the very basic needs of a family, which is providing a home. The company engages itself constantly in acquisitions, divestitures and development activities in multiple markets in order to provide a wide choice of houses to its customers.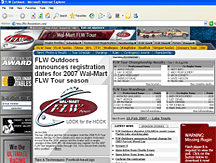 Company Overview: FLW Outdoors, the world's leading marketer of competitive fishing, was incepted as Operation Bass back in 1979. Its founder Mike Whitaker wanted to provide an opportunity to bass anglers who could not take time off from work or travel long distances to participate in high-entry-fee tournaments. Irwin L. Jacobs acquired the company from Whitaker in 1996 and later renamed it as FLW after Forrest. L. Wood to honor the legendary founder of Ranger boats and pioneer of modern bass fishing. Today FLW Outdoors can be credited with making competitive fishing a high-power sport through extensive media exposure and involving sponsors like Wal-Mart and Chevy.
Call Me Now in 15 minutes with Interactive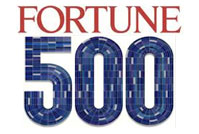 Company Overview: One of the largest insurance companies in US operates through several thousand agents. The auto and homeowner's insurance accounts for majority of the business, but the company also sell property, casualty and life insurance products worldwide. The company operates through several subsidiaries.
Before Interactive: In 1996, the company's marketing team was under pressure to prove the value of the corporate web site. The management team saw no direct evidence that the web site was generating leads or sales, or retaining current customers.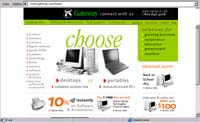 Company Overview Gateway, Inc. ("Gateway") is a Fortune 200 company with sales revenue over $5 billion, providing complete computing solutions for clients throughout the world. The company employs mov, so they need to know what you want.
With Interactive, Gateway talks in real-time to their most valuable assets–their customers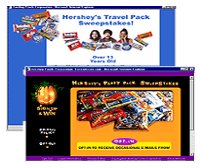 Company Overview: Hershey Foods, known throughout the world for their chocolate products, was founded by Milton Hershey in 1894. Now a market leader in the US candy business, with annual sales of $4,221.0 million in 2000, Hershey distributes to over 2 million retail outlets in North America and exports to over 90 countries.
Hershey's makes well-known brands as Hershey's Kisses, Reese's Peanut Butter Cups, Pay Day, Whoppers, and Jolly Rancher, York Peppermint Patties, Almond Joy and Mounds.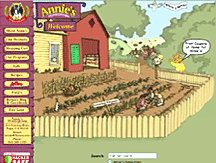 Company Overview: What happens when three like-minded companies with a strong commitment to nature food, good health and a respect for mother earth synergise their beliefs and efforts; a strong company with conviction to the common cause with a wide array of natural foods reflecting their specific areas of expertise is formed. "Homegrown Naturals" was born when "Annie's Homegrown", "Annie's Naturals", "Fantastic Foods" and "Consorzio" decided to join hands to leverage the huge demand for natural and organic food with a wider product offering.
Hospitality Marketing Concepts
Making Business Travel a Pleasure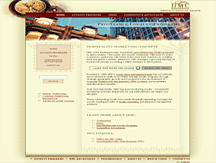 Company Overview: Hospitality Marketing Concepts (HMC) has been a provider of premium hospitality, travel and entertainment services to discerning business travelers worldwide for more than two decades. Serving some of the finest hotels and resorts, HMC delivers the dual benefit of cost effective communication to clients and a one-stop shop catering to the needs of busy business travelers.
HMC combines knowledge and experience to innovate one of a kind "members only" packages for business travelers, often offering discounts of up to 50%.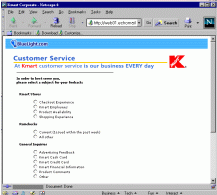 Company Overview: Kmart Corporation, a near-$40 billion company, serves America with more than 2,100 Kmart and Kmart supercenter retail outlets. Kmart is the #2 discount retailer in the US that sells name-brand and private-label general merchandise (including its popular Martha Stewart Everyday label and Route 66 clothing). Kmart has stores in all 50 states, Puerto Rico, the US Virgin Islands, and Guam.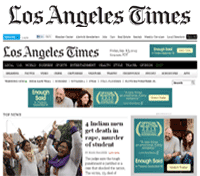 Company Overview: latimes.com is one of the leading sources for national and international news and information on the World Wide Web, and the primary source of news and information for and about Southern California. latimes.com has more than 50,000 content pages and the site is continuously updated throughout the day, making it one of the most comprehensive news sites on the World Wide Web. Every day more than 3,000 stories are uploaded to provide readers with all of the day's news. In addition, users have access to a million stories from past issues of The Los Angeles Times available in the latimes.com archives dating back to 1985.
McDaniel Executive Recruiters
Interactive Becomes Information Engine for Nation's Major Placement Agency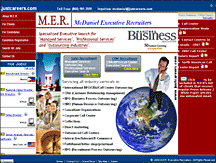 Company Overview: McDaniel Executive Recruiters (M.E.R.) is a highly specialized executive search firm dedicated to the Direct Marketing, CRM, BPO and call center industry. It is headquartered at Winnipeg, Canada, with additional offices at Arizona and Oregon and has strong experience in the NA, Europe and Asia markets. The company places personnel at all levels in the sales, marketing, operations, general management and HR positions and is often called upon by its clients to share its expertise and knowledge in conducting surveys in the BPO/Call Center industry
Marketing Financial Solutions through Email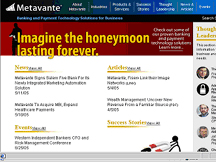 Company Overview: Metavante is among the oldest and leading providers of technology to the financial services industry. It is headquartered in Wisconsin, Milwaukee and is wholly owned by the Marshall & Isley Corporation. It prides in being a constantly growing and evolving company offering state of the Art technology that helps its clients to manage and deliver the transactions of values necessary to compete, retain and grow in today's marketplace. It also offers value added products that go beyond the definition of financial services. These include prepaid debit cards, flexible spending cards, healthcare eligibility and payment cards and a complete electronic presentment and payment product suite that includes a document composition offering.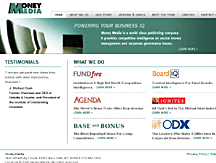 Company Overview: Money Media is a world-class publisher located at New York. Its newsletters are considered an authentic news source and guide to money management and corporate governance by key senior managers in their respective fields. Its niche publications provide critical information on topics ranging from asset / fund management, boardroom news, corporate governance and performance analysis. Money Media's well-researched and impartial articles give it a high degree of credibility among decision/policy makers.
Nation's Largest Direct Marketer of Auto Insurance
Interactive E-Billing Makes Cents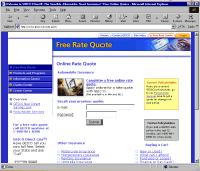 Company Overview: The Nation's largest direct marketer of Auto Insurance still has auto coverage as the backbone of its business. With operations spread over 48 states it offers insurance cover to government and non-government employees, with offerings that include house owners, boat and motorcycle insurance. It has a worldwide presence with offices in 218 countries in Asia and Europe.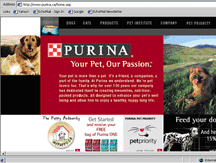 Company Overview: Nestle Purina is the world's largest pet food company with 26 manufacturing facilities spread over South America, Europe and Asia. It operates 13 units in the US, which is its home and biggest market. It came into being when an enterprising fresher from the Washington University William H. Danforth sensed a business opportunity in the increasing need for horse and mule feed necessitated by a dramatic increase in their numbers, it was a time of large scale westward growth and horses and mules were the main forms of transport and freight movement. Danforth joined hands with church mates George Robinson and William Andrews to start a business in horse and mule feed, they made a joint investment of $ 12,000 and the William Danforth commission company was formed.
Relationship Marketing Through Email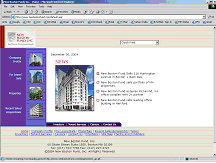 Company Overview: New Boston Fund is a professionally managed real estate and fund management company, specializing in property acquisitions, dispositions, asset management, portfolio management, research, finance and client relations. It operates through a team of qualified and highly experienced professionals and offers its expert services to its clients directly and through its subsidiaries and strategic partnerships. It is among the nation's fastest growing and most respected companies in this segment and has carved a niche for itself through its consistent delivery of risk adjusted rates of return to its investors. Its activities are concentrated mainly in the eastern seaboard and throughout the mid-western region.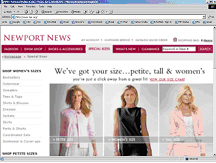 Company Overview: Newport News is an exclusive women's fashion boutique that believes in bridging the gap between price and high fashion in women's wear with its range of reasonably priced garments, apparels and accessories. Newport's specialists observe the fashion scene across the US and the fashion capitals of London and Paris by visiting exhibitions, trade fairs and street fashions shows. The latest trends and styles exhibited at these points inspire it's designers based at New York to come out with the best in global fashion. In keeping with its dedication to delivering consistent quality along with the latest fashion Newport has standardized its fabric and fit and has also set up its own fabric research and development department.
National Public Radio (NPR)
Broadcasting Through Email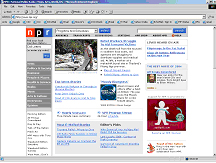 Company Overview: NPR (National Public Radio) is the world's first non-commercial satellite delivered radio network, it is an internationally acclaimed producer and distributor of non-commercial news, talk and entertainment programming. NPR is a privately supported not- for- profit membership organization. Interestingly NPR is not a radio station by itself nor does it own a radio station but it supports 760 independently operated, non-commercial public radio stations Spread all over the 50 states of the country through satellite. These stations combine NPR's offerings with local programming to make it more interesting to local listeners.
Inbound Email Analysis and Reporting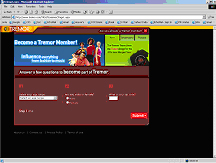 Company Overview: P&G Tremor is the market research/influence arm of Cincinnati based packaged goods giant The Procter & Gamble Company. It specializes in spreading awareness on products and services to the teens and getting feedback from them. Tremor leverages the age-old word of mouth communication process by making it more effective and scalable by using proven techniques. It works through its member network, chosen from the more vocal and dynamic members of the local teen community. These members act as the bridge between Tremor's clients and the local teen community, they help in creating awareness on the client's brands and eliciting customer feedback.
Improving Quality of Life using Interactive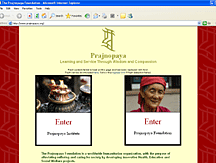 Company Overview: Prajnopaya Foundation is a social service organization with a difference, founded by venerable Tenzin Priyadarshi a visiting scholar at MIT, Cambridge and a majority of its members come from the student community at the Institute. Prajnopaya is committed to enhancing the quality of life of humanity at large by bringing about qualitative changes in attitude and behavior of the individual. The foundation is engaged in social work in the most impoverished and backward areas of the world by way of relief operations during natural calamities and regular social service to the weaker sections of society.
Sands Anderson Marks & Miller
Interactive Personalizes Legal Service for Virginia Law Firm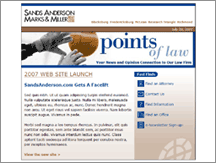 Company Overview: Sands Anderson, which began, as a small Richmond office around 1850, is one of Virginia's largest law firms today with over 75 attorneys and five offices. Headquartered in Richmond, the firm's regional offices are located in Blacksburg, Fredericksburg and McLean, Virginia, and Research Triangle, North Carolina. Grounded on a philosophy and commitment to excellence, integrity and reliability, it partners with clients to respond to their immediate needs and anticipates future opportunities and obstacles.