Dr.SHIVA Delivers Groundbreaking Audit Report To Arizona Senate
Pattern Recognition Classification of Early Voting Ballot (EVB) Return Envelope Images for Signature Presence Detection.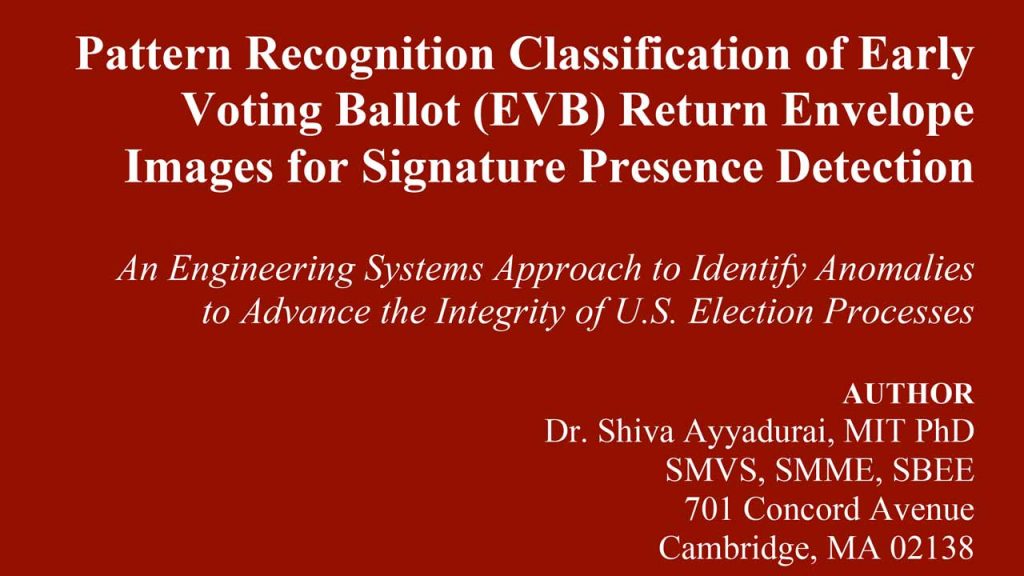 Client: Arizona State Senate
Services used:
EchoMail® Pattern Recognition™
EchoMail® Data Warehousing™
Application Solutions:
Newsletters, Electronic Notifications, Data Form Capture.
Arizona State Senate and EchoMail Partnership: In Maricopa County, Arizona, election officials processed 91.67% of all ballots cast in the November 2020 general election through EVB systems, as reported in the
November General Election CANVASS report.5 Constituent concerns about the 2020 U.S. general election in Maricopa County ("Maricopa") were one of the motivations for the Arizona State Senate to conduct a comprehensive audit.
Why EchoMail? The Arizona State Senate commissioned Dr. Shiva Ayyadurai and EchoMail, Inc. based on their review of his engineering experience and his more than forty years of contributions to the field of pattern recognition classification methods and engineering systems science, to provide his expertise and EchoMail, Inc.'s capabilities to audit Maricopa's EVB return envelope images from the 2020 general election.
EchoMail was selected for the following reasons:
Proven technology and excellent service record.
Longest years of operation. EchoMail was founded 1994
Commitment to help non-profits and social causes
Knowledge and desire to educate